Use our thorough list of hydraulic lift manufacturers and suppliers in Nebraska to examine and sort top hydraulic lift manufacturers with previews of ads and detailed descriptions of each product. Any hydraulic lift manufacturers can provide hydraulic lift products to meet your companies specific qualifications. An easy connection to reach hydraulic lift manufacturers through our fast request for quote form is provided as well. This source is right for you whether it's for dock lifts, vehicle lifts, or any other hydraulic lift needs.
Leading Hydraulic Lift Manufacturers
↓
Scroll
La Vista, NE
|
402-331-8010
Millard Manufacturing Corporation is a stainless steel fabricator specializing in custom machinery and equipment for industrial food processing plants. We have over 40 years of experience cooperatively working with our customers nationwide from small operations to large corporations to maximize yields while maintaining high Safety & Sanitary Design Standards.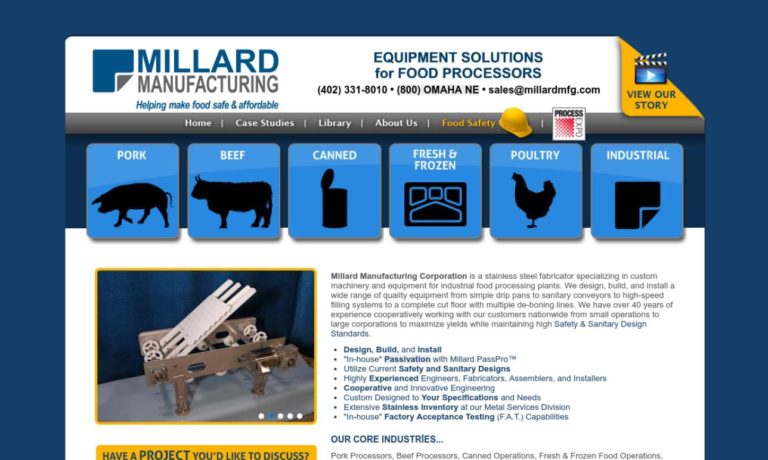 $$$
Companies Serving Near Nebraska
Guthrie, OK
|
888-811-9876
Autoquip Corporation designs and builds standard and custom lift equipment for major industries worldwide. We have leveraged over 75 years of experience to continuously improve our product offering, engineering approach, and latest advancements in controls technology. Our complete line of lifting products, controls capabilities and integrative systems allows us to offer our customers...
$$$